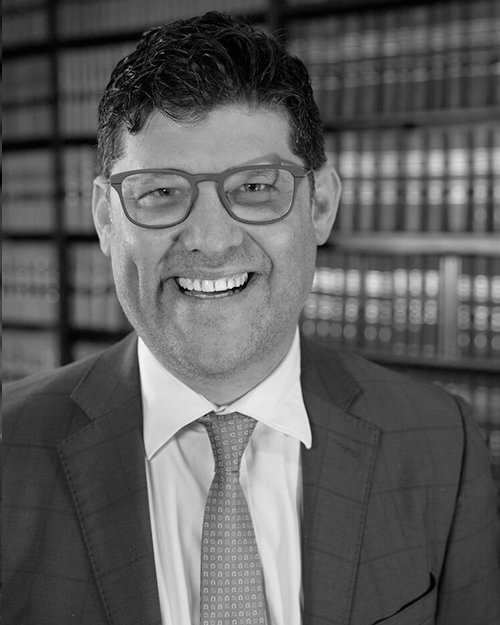 QUALIFICATIONS
ADMISSION

Solicitor of the Supreme Court of Queensland (2001)


Barrister of the Supreme Court of Queensland (September 2003)

DEGREES AND ACCREDITATIONS

Bachelor of Laws (Queensland University of Technology)

Bachelor of Business (Queensland University of Technology)

Bachelor of Arts (University of Queensland)

Masters of Laws (Queensland University of Technology)
BIOGRAPHY
James was admitted as a solicitor in 1996 and as a barrister in 2000.
He has practised exclusively in criminal law for more than 20 years.
James has a strong practice in all types of criminal matters and regularly appears in courts at all levels of the criminal justice system.
PRACTICE AREAS
Personal Injuries
Workers' Compensation
Professional Negligence
Medical Negligence
General Insurance
Alternative Dispute Resolution
BIOGRAPHY
Prior to commencing practice as a barrister in 2003, Michael completed his articles of clerkship (2 years) before working as a solicitor both in private practice and as an in-house solicitor at WorkCover Queensland. When he commenced practice as a barrister in 2003, Michael undertook work in criminal law, family law, commercial law and insurance law however he now practices almost exclusively in insurance law. In his early years at the bar, Michael was briefed in the 2000 Childer's Palace Backpackers Fire case as well as the 2004 Bundaberg Tilt Train Derailment. Michael co-authored the Workers Compensation Law Manual Queensland for over 10 years and has been on the recommended list of Doyle's Guide since its inception. Michael has represented clients before the Magistrates Court, the District Court, the Supreme Court, the Federal Court and both the Family and Queensland Courts of Appeal.